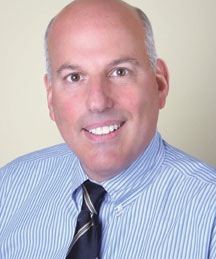 Dr. Michael L. Gelb is an innovator in sleep apnea, painful TMJ disorders, and other head and neck pain conditions. Dr. Gelb has studied breathing related sleep disorders (BRSD), specializing in how they relate to fatigue, focus and pain, and the effects all of these can have on a person's life. Dr. Gelb received his D.D.S. degree from Columbia University School of Dental and Oral Sugerin 1982, nd his M.S. degree from SUNY at Buffalo School of Dental Medicine.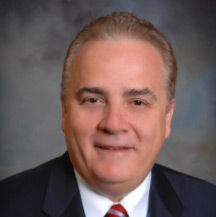 Dr. Daniel Taché received his undergraduate degree, with honors, from St. Anselm's College in 1970 with a major in Biology and minor in Chemistry. He went on to earn his DMD at Tufts University School of Dental Medicine in 1974. Following completion of his GPR, Dr. Taché established his Private Practice with an emphasis on Orofacial Pain and TMD.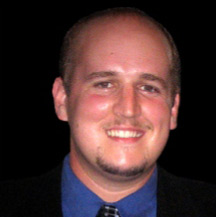 John Nadeau has been actively involved in the dental sleep medicine community since 2002. John is currently serving as Vice President of Sleep Group Solutions in Miami, FL. SGS is a multi-faceted company focusing on developing and promoting cutting edge diagnostic tools for dental sleep medicine practices as well as educating the medical community about the importance of sleep apnea treatment.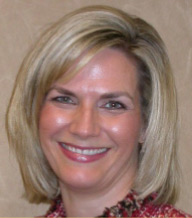 Dr. Dawne Slabach is committed to providing compassionate care to all patients. Her passion for TMJ disorders, sleep-disordered breathing and orthodontics all stem from her own experiences with all three areas of care. Dr. Slabach received her B.S. in Biochemistry from Ohio State University in 1984 and her D.D.S. from Ohio State University in 1988. She is also a member of the AmericanAaemy of Dental Sleep Medicine and the American Academy of Craniofacial Pain.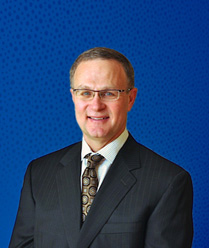 Dr. Jerome Gildner is a native of Mequon, Wisconsin, and has been in private practice since 1985. He received his undergraduate at University of Wisconsin, Milwaukee and his Doctor of Dental Science degree from Marquette University School of Dentistry. Dr. Gildner is a Certified Assistant Instructor for the International Association of Orthodontics and continues to lecture around the US on Airway Obstruction in Pediatric Patients and Interceptive Orthodontics. He has been practicing Sleep Dentistry for the past 10 years, and is a current member of the ADSM and the AASM.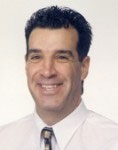 Dr. Marty Lipsey, received his DDS degree from UCLA and a Master of Science from Northwestern University Dental School. Dr. Lipsey is the founder of Dental Sleep Med Systems, offering dental teams assistance in implementing and/or improving their dental sleep medicine practices, including electronic medical billing and successful insurance coding and processing. Dr. Lipsey is also a Sleep Group Solutions Instructor, and teaches Dental Sleep Medicine regularly.
Dr. Michael Hnat is a 1979 graduate of the University of Pittsburgh School of Dental Medicine and has been in private practice for over thirty years. In addition to general dental procedures, Dr. Hnat dedicates a regular part of his clinical practice to oral appliance therapy and use of a Dental Laser. He has received advanced training and holds certifications for the use of specialty oral appliances-for snoring/sleep apnea and tension and migraine headaches, a Diode Laser – for soft tissue dental procedures, and mini-implants – for denture and oral appliance stabilization
Dr. Barry Freydberg, a 1968 graduate of the University Of Illinois College Of Dentistry is a full-time practicing dentist. He was named "Alumni of the Year" in 2004.He is a Fellow of the Academy of General Dentistry, a Fellow of the International College of Dentists, a Fellow of the American College of Dentists and a Fellow of the International Academy for Dental-Facial Esthetics. He is a leading speaker on conservative "Prepless" esthetic dentistry and is considered a pioneer in raising dentists' awareness of the ever-growing link between high technology and practice and clinical management. And, as digital technology has matured, he also focuses on "Techsthetics", the link between technology and diagnosing, marketing and providing better esthetic dentistry.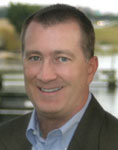 Dr. George Jones is a native of Wheeling, WV and earned his BS in Chemistry from Wheeling Jesuit University. He received his Dental Degree from the University Of Florida College Of Dentistry, and relocated to coastal North Carolina in 2003. Over the years, Dr. Jones has served as a consultant and evaluator for several dental manufacturers and maintains a private practice in Sunset Beach, NC. .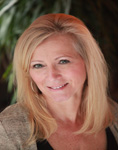 Dr. Vesna Sutter is a 1986 graduate of Loyola Dental School and completed her undergraduate studies at the University of Illinois Champaign- Urbana. The field of dentistry is constantly changing and in order to provide her patients with the best opportunities to change their lives Dr. Vesna Sutter has taken over 500 hours of continuing education in Implants, Sedation, Orthodontics, TMJ Disorders, Cosmetic Dentistry, and Sleep Order Dentistry. She is an active member in over 10 dental associations including; Academy of Dental Sleep Medicine, American Dental Association, Chicago Dental Society and the American Academy of Sleep Medicine.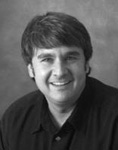 Dr. Jeffrey Horowitz, a native of Old Bridge, New Jersey, completed his undergraduate studies at the University of Pittsburgh , receiving early admission to dental school after his junior year. In 1991 he earned his Doctorate of Dental Medicine degree from the Medical University of South Carolina. Dr Horowitz has dedicated himself to continuing education, earning him the fellowship award from the Academy of General Dentistry, Mentorship status at the prestigious Kois Center for Advanced Dental Studies, and fellowship in the Pierre Fauchard Academy. Dr. Horowitz is also a member of the American Association of Dental Sleep Medicine.