Dental Sleep Medicine Webinars
Interested in Dental Sleep Medicine, and want to view a webinar before attending a live 2 day seminar? sleep group solutions offers free, 1 ce webinars on topics ranging from insurance and billing, intro to dental sleep medicine, how to market your practice, and more.
Join us for a free online web conference the first Tuesday of every month at 8pm (EST). Webinars will be given by SGS Vice President Mr. John Nadeau along with one of our world renowned dental sleep medicine expert instructors. They will review the latest protocols tips, procedures and information about dental sleep medicine. There is no better way to get questions answered or learn a little more about this rapidly growing field before you decide to attend a full 2-day live seminar.
Come with all your dental sleep medicine questions and receive your continuing education credits, online! Staff and dentists are encouraged to attend. Space is restricted to allow for a reasonable group size and time for questions. Register early to ensure your space in this free online conference. Once you register you will be sent an email with a link to join the meeting that you've selected.
Register for an upcoming webinar.
View a list of free upcoming Webinars and register online.
View Webinars
View one of our recent webinars: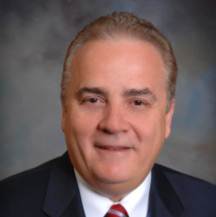 Dr. Dan Tache's lecture: Intro to Dental Sleep Medicine. He reviews common signs & symptoms of sleep apnea as well as diagnostic and treatment options.